What a difference a couple of days can make. My husband and I redid our powder room...took down wallpaper, painted, put in a new vanity/sink and put up a new light fixture. Still need the finishing touches, but wow, what a difference. Anyway...to the challenge...
Here is my card for this week:
We had to use this sketch: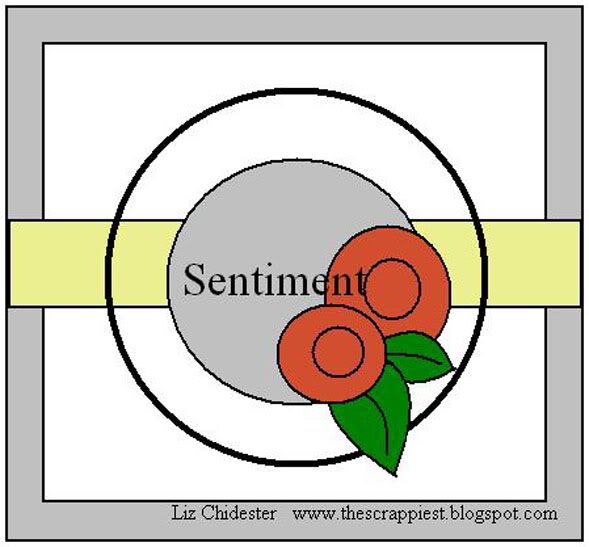 Create any project you desire using this fabulous sketch by Liz Chidester!
Finished Card: 4 1/4" x 5 1/2"
Materials:
Cardstock: Cream, Black. Dark Red, Pink and Patterned Paper
Cricut Cartridge Accent Essentials Accent 43, page 74 (Base and Shift); Accent 42, page 72 (Base)
Cricut Design Studio
EK Success Scallop Circle Punch
Studio G Clear Stamp "My Friend" and " Happy Birthday"
Black Pigment Ink
Rose Chalk (rubbed over the pink circles for the "roses"); White Chalk (rubbed over the leaf)
Glitter
Pale Yellow Ribbon
Mounting Tape
I like the way this turned out. I made this with my friend, Linda (who's birthday is Sunday) in mind. Hope she likes it.
Hope your creative juices are flowing...imagine what you could do.......