Die Cuttin' Diva's
First "Official" Challenge was to use a sketch...
This is my card:
Finished Card: 4 1/4" x 5 1/2"
Materials:
Cardstock: White, Lilac, Teal, Dark Lilac, Two Shades of Green and Patterned Paper
Cricut Cartridge Florals Embellished Bird 3 Page 65 (Base, Base Shift, Layer 1, Layer 1 Shift, Layer 2 and Layer 2 Shift) (Flipped Images)
Cricut Design Studio
Martha Stewart Punch Around The Page String Lace (Straight Punch Only)
Spelbinders Nestabilities Classic Scalloped Ovals Large (Second Largest Only) (cut the lower section off)
Green Ribbon
Queen and Co Pearls-Pearl
Mounting Tape
This was the sketch: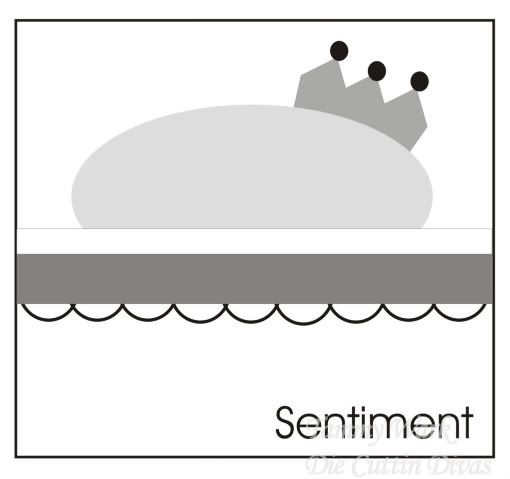 I just picked up this cartridge on Friday and as soon as I saw the image of this bird, I immediately thought of this challenge...then of course, life started getting in the way and I wasn't sure if I was going to be able to make it. I decided this afternoon to take a little break from researching refrigerators and be creative. Hope you like my interpretation of the sketch. Leave me a comment...thanks.
Enjoy your time today...think I'll maybe try to create another card while watching the Super Bowl...imagine what you could do....